The Clarington East Food Bank
The Clarington East Food Bank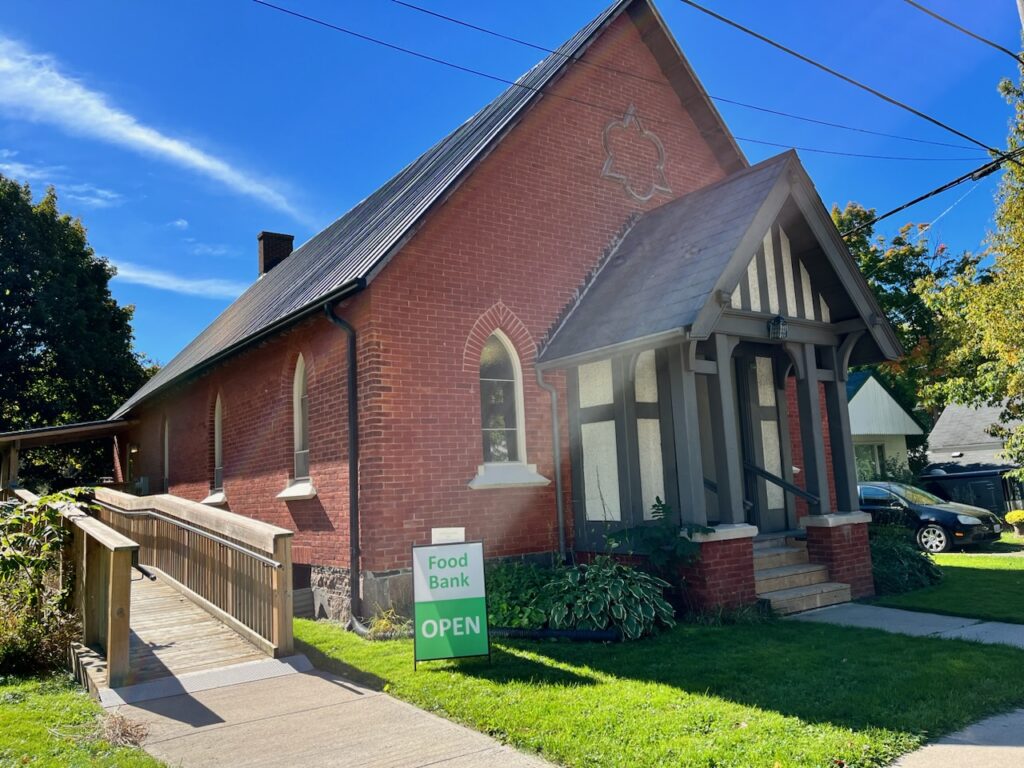 Our Location
We are located at 250 Mill St. South (we face Edward St., between Mill St and Church St. )
If you are a neighbour who would like to use the food bank, please enter through the side ramp entrance. Our food bank is a shopping model.
  Hunger affects us all; it knows no age, it knows no race and it knows no season. We are committed to providing food assistance to everyone who needs a hand up in our community.
***********
There are many reasons why people experience food shortages and other necessities. Sometimes people are forced to make a choice to pay rent or buy groceries. Which would you choose? How do you make those choices? Clarington East Food Bank is committed to helping those facing these difficult situations. We do it because we care for our neighbours. We are a non-profit organization that works hard to make sure that no one goes hungry in our community.
Our services are free of charge and open to all. As long as we have food available from community donations, we will continue to do our best to help those in the Clarington East area through any rough spots. Our services are confidential.  For more information on how to get support please click here: Get Support . For information on how to help or give donations please click  Give Support .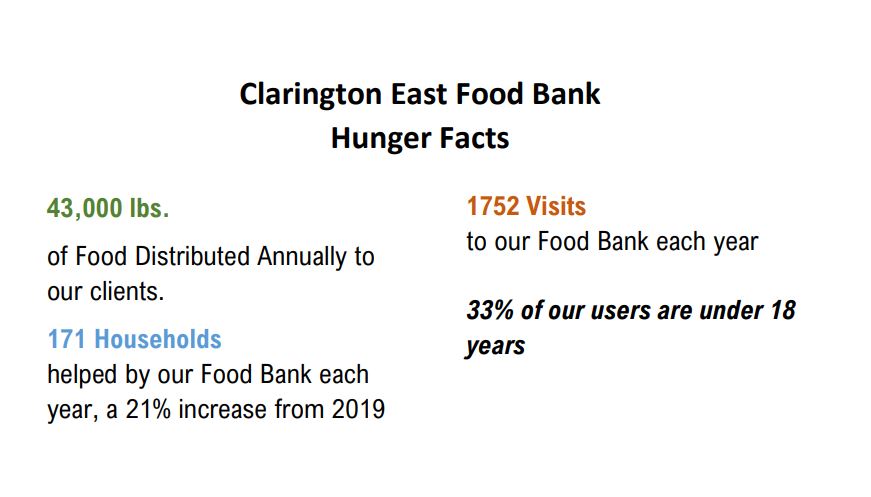 Thank You
We are grateful for the generosity Clarington has shown the Clarington East Food Bank. Your donations continue to allow us to offer vital support for those living with food insecurity, especially during this time.
Every Tuesday and Thursday new neighbours sign up at the Food Bank. Our guests are young and old, some with children, and some alone.  We would like to thank everyone for helping support us as we work together to eliminate food insecurity.
We have had hundreds of individuals and businesses make donations and we thank you! Please see our Community Partners page for a complete list of community sponsors.
Land Acknowledgment
We want to recognize that we are on the traditional territory of the Anishinaabe People who cared for this beautiful land long before the rest of us arrived. We wish to acknowledge the long history of the First Nations and Metis People in Ontario and show respect to our neighbouring community of the Mississaugas of Scugog Island First Nation.
Nous voulons reconnaître que nous sommes sur le territoire traditionnel du peuple Anishinaabe qui a pris soin de cette belle terre bien avant que le reste d'entre nous n'arrive. Nous souhaitons reconnaître la longue histoire des Premières Nations et des Métis en Ontario et montrer du respect à notre communauté voisine de la Première Nation des Mississaugas de l'Île Scugog.